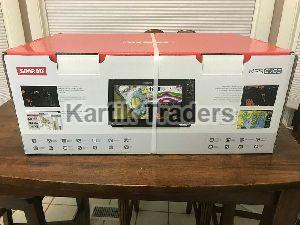 A GPS Chart plotter is a device used in marine navigation that integrates GPS data with an electronic magnetic chart (ENC). The GPS Chart plotter displays the ENC along with the position, heading and speed of the ship, and may display additional information from radar, Automatic Identification System(AIS) or other sensors. In this article, you come to know about how to use Chart plotter so keep reading.
What does a GPS Chart plotter do?
A Chart plotter utilize GPS technology to map out the general area that you're in. It will lift marine obstacles like rocks and reefs. It can also discover buoys, beacons, and other aids of navigation. A Chart plotter will also have the potential to store all kinds of present routes. You can even set some routes of your own and store them in the memory bank.
How to use a GPS Chart plotter?
The following is a step-by-step list of how to use a Chart plotter

● Add waypoints
Just like any GPS, you have used in the past, you enter your waypoints. This is your origin and destination. Mark your present position using the display options and then set your landing place by pressing on the screen. The option buttons may be labelled as "set" or something similar to it.
● Navigate
With electronic navigation, this is pretty self-explanatory. Using your boat, you can navigate to your landing place with ease.
However, you'll want to monitor what's around you. This could require that you'll need to switch courses temporarily in order to get to your landing places. The last thing you want is to sail along and hit a large rock. Enough of an impact could give your boat useless and leave you stranded.
For the best outcome, use your Chart plotter and navigate through the waypoint menu. You can set the way manually or have the Chart plotterAutoRoute your current position to your destination waypoint. If you're setting it up manually, you'll need to recall to "add turns". While most chart plotters are different, your navigational display will usually be under the "Waypoint" options.
The Important Factor to Keep in Mind in Selecting the GPS Chart plotter.
Kind Of Boat you are using the GPS Chart plotter
Offshore boating in the ocean or on the Great lakes demands a high functioning Chart plotter. As mentioned earlier if you primarily boat in small, inland areas, a basic Chart plotter will likely serve you well. If your boat is offshore, you will need to select a unit with greater processing speed, the ability to easily download updated charts, and the capability to integrate with other tools and systems within your boat.
Screen Size
In general speaking, smaller screens work well in smaller boats. Similarly, operators of larger boats will likely require a considerably larger screen because they will probably be located at a greater distance from the Chartplotter given the need to manage multiple interfaces.
Compatibility With Your Boat
Most GPS Chartplotter can be bracket mounted, which gives you a lot of flexibility. But be sure that the unit you select can be mounted so that visible from appropriate angles and can be protected from water-both waves and weather.
Budget
GPS Chartplotters vary tremendously in price and can be expensive sometimes. The type of boating you do and the bodies of water your boat will determine what type of GPS Chartplotter you need. If your boat is on fairly small inland lakes, a Chartplotter robust enough for a transatlantic crossing is simply not necessary.
However, if you will be boating on large bodies of water, you will need to spend more to make sure you have an instrument powerful enough to facilitate safe boating and ease of navigation.
User-friendly Interface
Whether you select a fairly inexpensive Chartplotter or a very expensive unit with all bells and whistles make sure that the unit is easy to operate and understand.
You can choose to deal with the renowned GPS Chart plotter suppliersin Mandi and get a highly accurate and durable GPS Chart plotter through which you can have a look at the condition of the sea remotely from any location.
Website - https://www.kartiktraders.in/