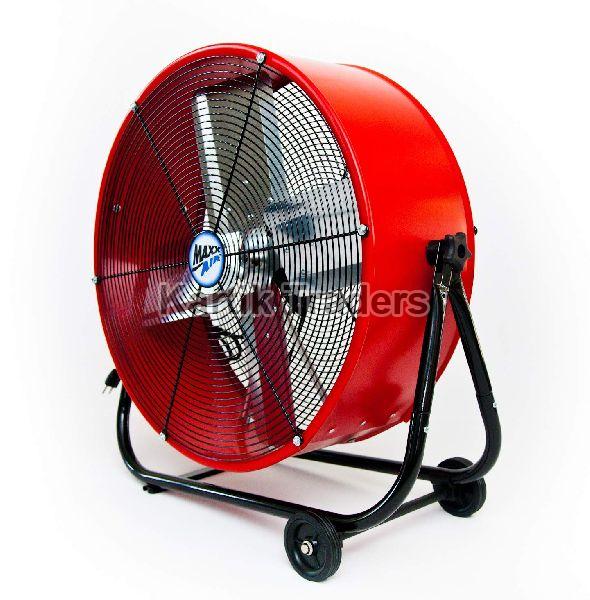 Industries are necessary for the development of any country, but it has some drawback that causes pollution in the environment. The poor quality air causes uncomforting to employees or customers. However, to remove such polluted air huge fans are installed but these fans are inefficient and increase costs. The use of industrial fans can give a boost to industries in terms of money and air quality. These Industrial Maxx Air Rotating Floor fans are the available online and offline market.


These industrial fans provide a free flow of air and can plug into an outlet and move easily to circulate air. However, floor fans are more popular than other fans as they provide large amounts of air within less time. These industrial fans are cost-effective and can take a lot of areas. Here are some of the benefits of industrial fans that are listed below.


Inexpensive
The Industrial fans are inexpensive and can save costs for the organisation. These fans are built with the latest technology that does not consume much power. Due to this fact, these fans are highly required for installation in the manufacturing units. These fans release hot air outside the premises and release cold inside the premises.
Durable
These Industrial fans are durable and can be used for a longer period. Due to their durability, small and big industrial units are using these fans for removing pollution and keeping the environment safe and clean. Due to advanced designs, these industrial fans are durable and can benefit various industrial applications.
Adjustable
These industrial fans can oscillate to increase airflow and release cool air throughout the area. These industrial fans are available in various shapes and sizes and have different blends to release large volumes of air. These Industrial fans can withstand multiple temperature rise and drop incidences. Therefore, these industrial fans are used for controlling temperature.
Easy Installation
These industrial fans can be installed easily and require less training and maintenance. However, these industrial fans do not require much repairs and maintenance. Therefore, these fans are cost-effective and can be used for a longer period. Due to less cost of maintenance, a huge amount of downtime saves.
Latest Designs
Industrial fans are compact and are easy to maintain in a variety of designs. These are developed to make it ideal for lesser areas. However, with the increase in technologies, these fans are available in the latest designs and with different blends.
So we can conclude that these industrial fans release airflow for industrial purposes. Due to the availability of industrial fans, a variety of fans as per the latest technologies are available that offer large volumes of air. However, these fans require less power and provide huge output to various industries. These industrial fans are safe for working in such an environment. The Industrial Maxx Air Rotating Floor Fans are used for industrial applications.
These fans help in the ventilation system that allows for removing hazardous air from the workspace. The industrial fans ensure proper ventilation and provide numerous benefits to the organisations. So if you are planning to buy such fans for your industries, then purchase them from verified vendors or manufacturers at cost-effective rates.