How Should You Choose Authentic Chartplotter Manufacturers?
Posted by Admin on September, 22, 2021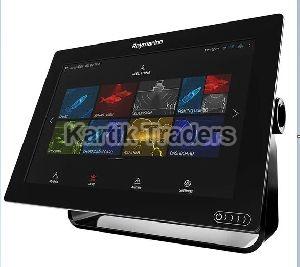 With the help of science and technology, manufacturers are making advanced navigation systems. An advanced navigation system can protect you from any danger and help you find an underwater location easily. Many marine navigation devices help humans drastically. Still, GPS and chart plotters are the most functional devices.

What is Chartplotter technology?
A chart plotter is a unique device that is essential for marine navigation. Chartplotter integrates GPS data with an electronic navigational chart. This system displays the position, speed, and heading of the ship. Chartplotter is a perfect device for marine applications. A GPS calculates the longitude and latitude of a place.
But it shows the latitude and longitude of a place by a number system. Chartplotter converts the number on a digital map. The chart plotter is a user-friendly device that provides exact information about a place within few seconds. Chartplotter use few sorts of internal and external GPS to access your location. Reputable Chartplotter technology has unique functionalities for advanced marine GPS.

Benefits of Chartplotter
Suppose you want to save your valuable time; you can buy both GPS and chart plotter devices in such a case. This device will help you to find a particular location easily within a water body. This advanced technology has the capacity of tracking an underwater location. You can determine how far you are from the shore.
It is a handy device and cost-effective. A high-quality GPS device can determine the depth of the water bodies and the temperature of that place. Speed and distance calculating capabilities are the unique features of the GPS. You can track your own distance from your target. Any technologically advanced person can easily use a GPS chart plotter device.

Working Process of GPS
GPS stands for Global Positioning System. GPS uses a minimum of 24 satellites to access your location up to a couple of meters. Each satellite crosses the Earth two times a day and supplies its signal. The receiver of the signal measures your current distance from each satellite.

The receiver calculates the position with the help of three satellites. GPS unit can coordinate you to access your location; it doesn't work as an electronic device. It is essential to use a device that can place your current location on a format.

Working Process of Chartplotter
A Chartplotter works equally with the GPS. Chartplotter combines electronic charts with GPS data. You need to download the maps or charts from the computer to another device. This electronic chart helps you access the GPS easily. You can store many waypoints with the help of a chart plotter. GPS chart plotter suppliers always provide unique features for easy navigation.
One can make the waypoints with the coordination of longitude and latitude. This system can compare your present location with the current route. This process can help you to navigate an unknown location easily. Advanced chart plotter tells you the best possible ways to reach your destination within time. But if you use a compass, it will tell you the direction of your destination.


This entry was posted on September, 22, 2021 at 11 : 33 am and is filed under GPS Chartplotter. You can follow any responses to this entry through the RSS 2.0 feed. You can leave a response from your own site.